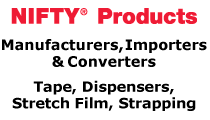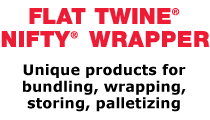 ATANMASK
Carton Markover Spray
Aerosol spray for use as
carton markover.
Ozone friendly fan spray for
best coverage of boxes.
Use to cover printing and marks on boxes

Re-use the boxes and save money and material costs.
Size: 12 oz can
Color: tan
Case Pack: 12 cans/case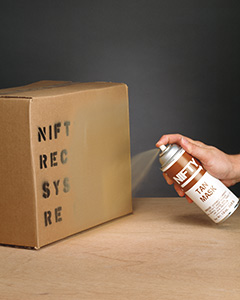 ©2008 Nifty Products, 4 Jocama Boulevard, Old Bridge, NJ 08857. All Rights Reserved.