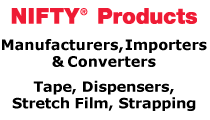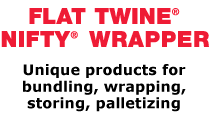 DMRD3-A
3" Tabletop Tape Dispenser

Multi-roll tape dispenser
3 individual 1" mandrels allow for any combination of tapes up to 3" width.
Individual tape guides keep the tape rolls separate and makes it easy to dispense.

Heavy-duty,
metal construction

Ideal for film, paper, or filament tapes

Sturdy base that
can be mounted

Size: 3" width
Color: Blue
Case Pack: 1/case
Related Products:
Tape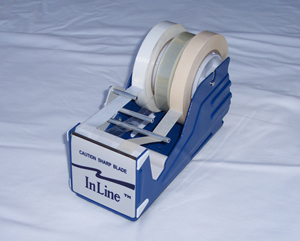 The image to the left is available to use for your project. Simply right-click on the image, select "Save Picture As...", and choose where you want it saved.
Click here for other download options.
Spec Sheet - General N/A
©2008 Nifty Products, 4 Jocama Boulevard, Old Bridge, NJ 08857. All Rights Reserved.