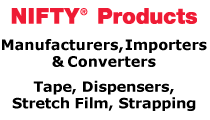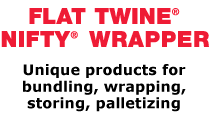 SEP48HD
Heavy Duty Jumbo Strapping Kit
Heavy Duty Strapping Kit
Kit contains ½" x 7200' heavy duty, white waffle weave strapping (500 lb tensile strength, 8" x 8" core/face),
1000 each ½" metal seals, tensioning tool and crimper packed in a double-walled,
self-dispensing carton.
Self-contained and portable – no hand cart needed.
Size: ½" x 7200' coil
Color: white
Case Pack: 1 each
Related Products:
Strapping: polypropylene: coils
Strapping: polypropylene: tools & accessories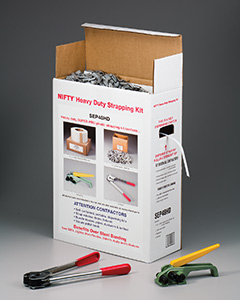 ©2008 Nifty Products, 4 Jocama Boulevard, Old Bridge, NJ 08857. All Rights Reserved.